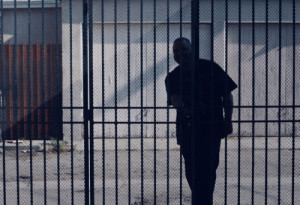 Many of the inmates incarcerated in the USA are forgotten or abandoned by Family and Friends.
It is our belief that God still has a plan and an unmeasured love for these broken individuals.
The Mission of Christmas Behind Bars is to reach the souls of the incarcerated for Christ. We want to
show them that lasting positive changes are not only available but certainly attainable.
"Therefore if anyone is in Christ, he is a new creation; the old things have passed away;
behold, all things have become new." 2 Corinthians 5:17
Christmas Behind Bars started many years ago visiting one county jail at Christmas with small gift packages containing: personal hygiene items, devotional materials, songs and words of encouragement, letting the inmates know that they are not forgotten and that God still loves them and has a plan to prosper those who will allow Him to do a work in them.
Society expects us to change from the outside in and that never works. Christmas Behind Bars is here today because we understand the need for an inward transformation that can only come through Christ.

Though we started as a small annual outreach during the Christmas season, we have expanded to a ministry
that visits prisons 365 days of the year! From Lemuel's conversion from a life of drugs and incarceration,
to a new life found in Christ, full of meaning and a passion for the broken; to hundreds of individuals
who have volunteered to hand-assemble thousands of care packages monthly; Christmas Behind Bars has been able to grow to facilities that have over 3,000 inmates!